Uniform Guidelines:
The WCSOA allows the use of 3 different uniform styles.  All the uniforms are shown below are legal for games.  Regardless of which uniform is worn, all referees MUST wear the same color and style of shirt.  Short and long sleeves must also match.
WCSOA recommends the Yellow/Black Grid, with Green as the first alternate.
Shorts must be black.
Socks must be 3 stripe as shown below
Warm ups must be 3 stripe Adidas pants and jackets.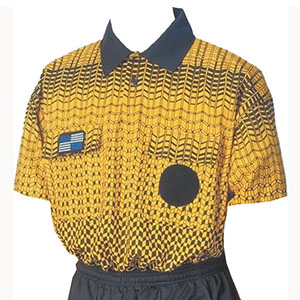 NISOA Grid
Required Jersey in Yellow and Green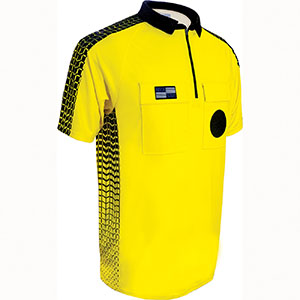 NISOA
May be worn if all referees have the same style and color
USSF
May be worn if all referees have the same style and color
3 Stripe Socks
Black Shorts